Mermaids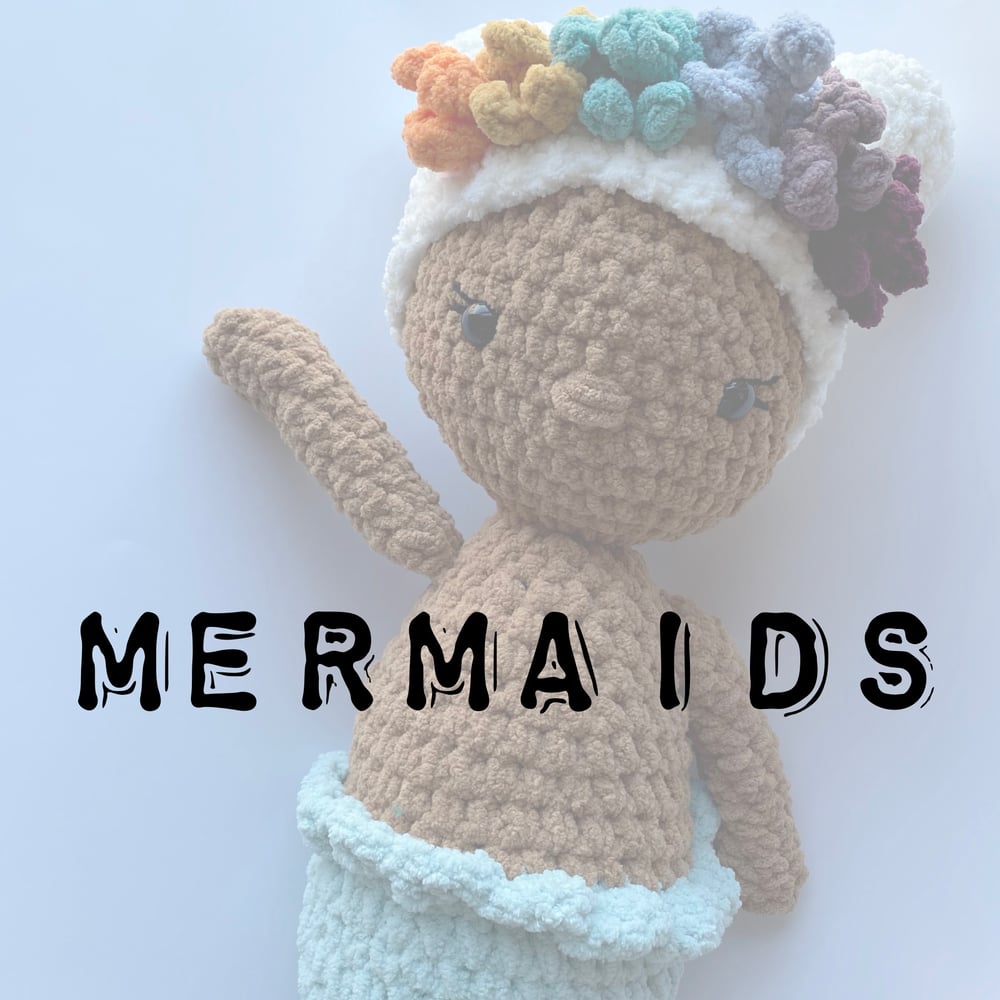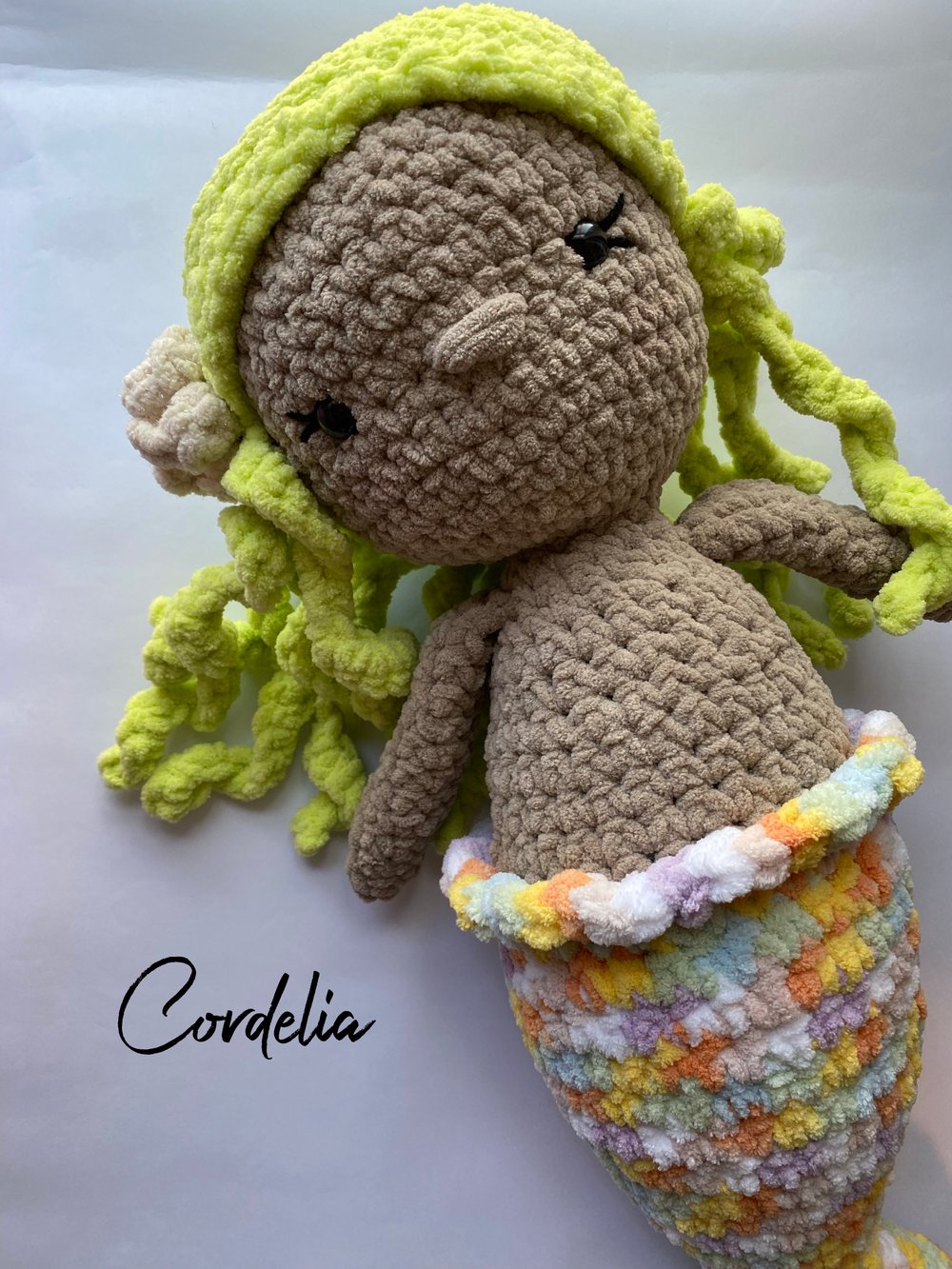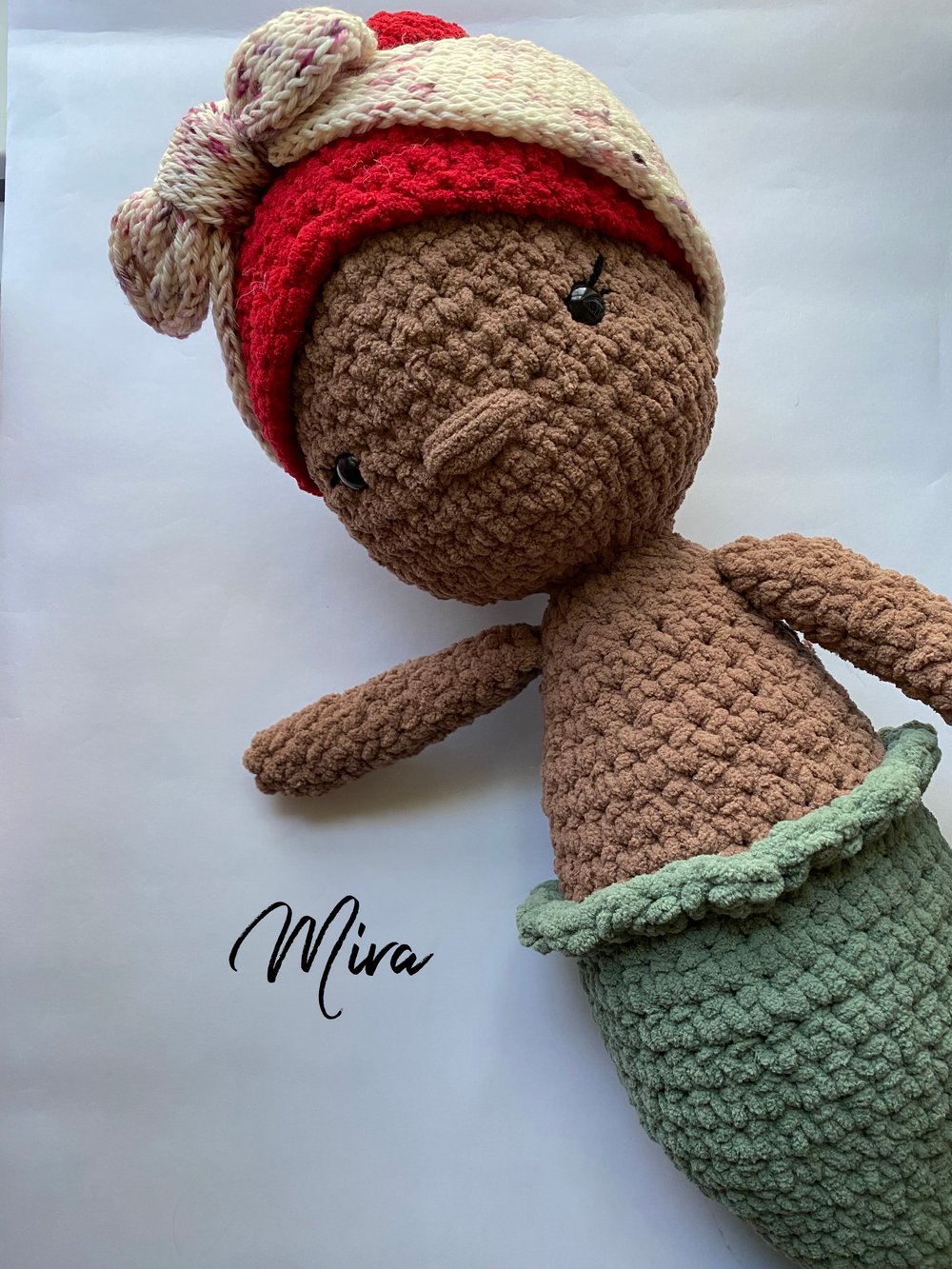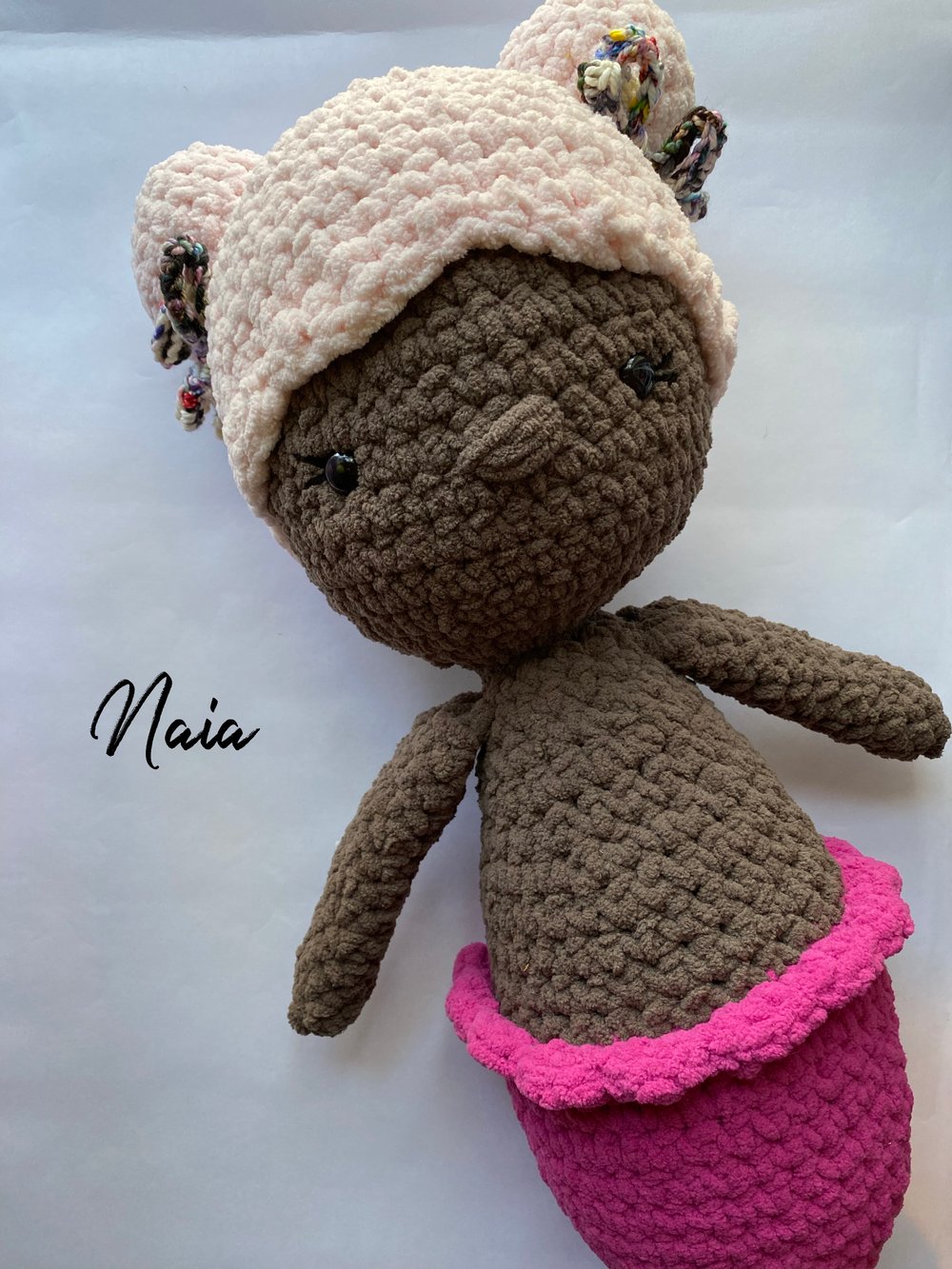 Polyester blanket yarn and poly fil stuffing with plastic safety eyes.
24" head to fin for full size ($90)- these babies ship in a large flat rate box (they are BIG girls)
18" head to fin for mini merbabes ($60)
Mermaids (full sized) are named after the ocean/sea/water:
Cordelia: Latin and Celtic origins, meaning "daughter of the sea" and "heart."
Mira: Sanskrit roots, meaning "ocean" . Features (removable) knotted headband with Megan Risk hand dyed wool.
Naia: this name has a few different ocean-inspired meanings. From its Hawaiian roots, it means "dolphin." From Basque origin, it means "wave" and "sea foam." And in Greek mythology, the naiads are nymphs of flowing water. Features (removable) Abigail pigtail bows.
Infants/very young children should be supervised with stuffed animals - AAP recommends no stuffies in cribs/sleeping areas before 12 months.
Pattern from Poms and Posies