Honey Bunnies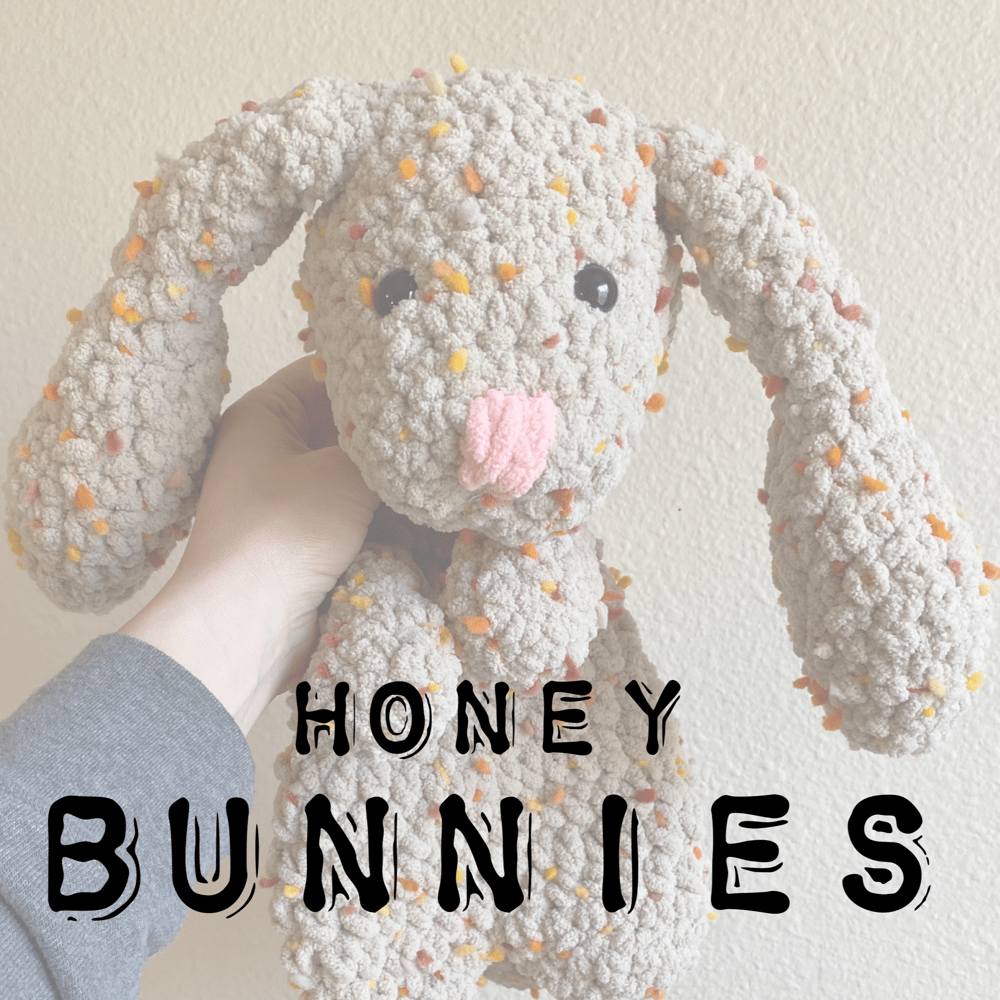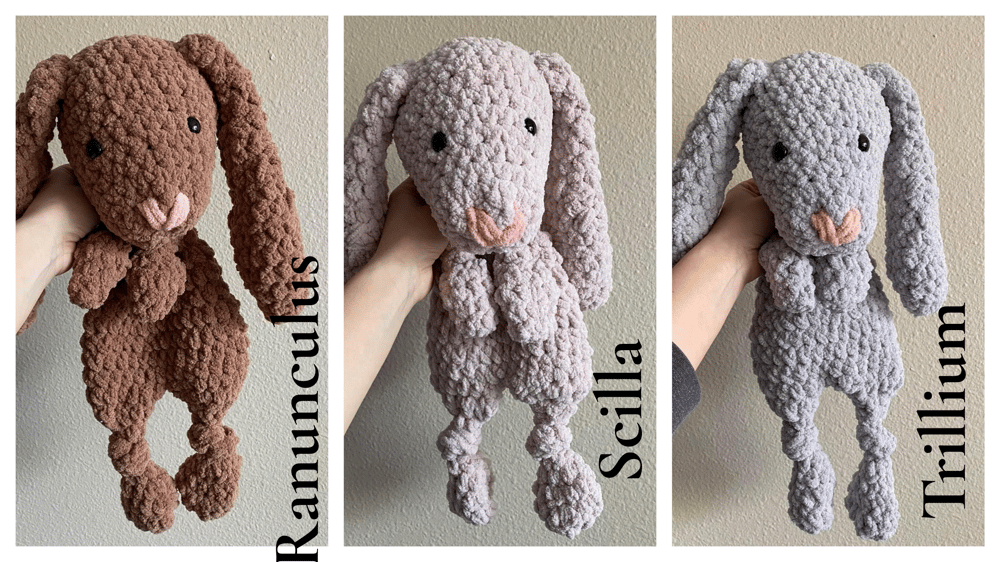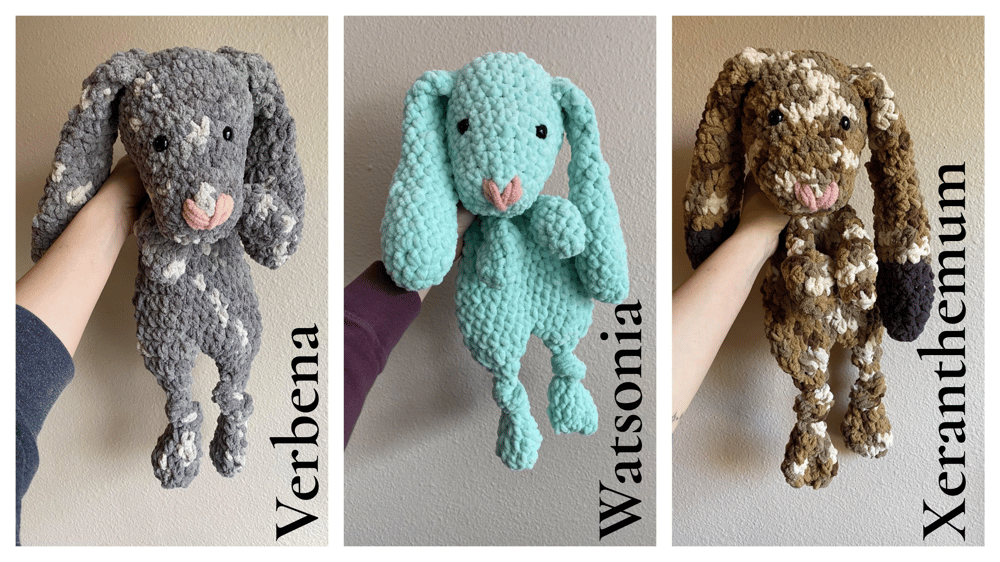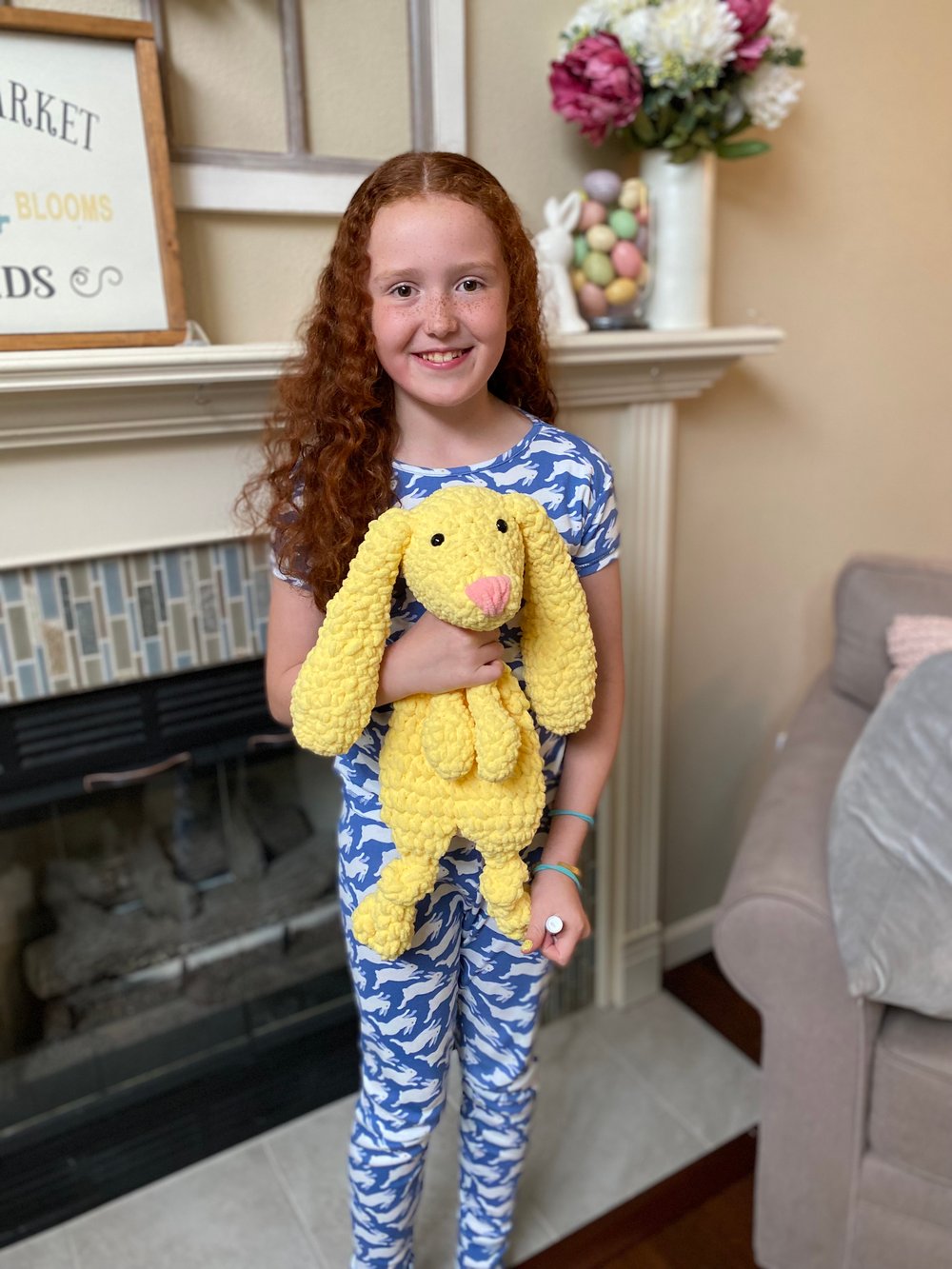 Ready to ship bunnies restock March 24.
Honey bunny pattern from @mamamademinis
Bunnies are all ready to ship and approximately 18" from head to toe.
Yarn is polyester/blanket yarn, stuffed with Poly Fil with plastic eyes.
Infants/very young children should be supervised with stuffed animals - AAP recommends no stuffies in cribs/sleeping areas before 12 months.
Bunnies ship via medium flat rate box.
Add $6 shipping per additional snuggler