Astrid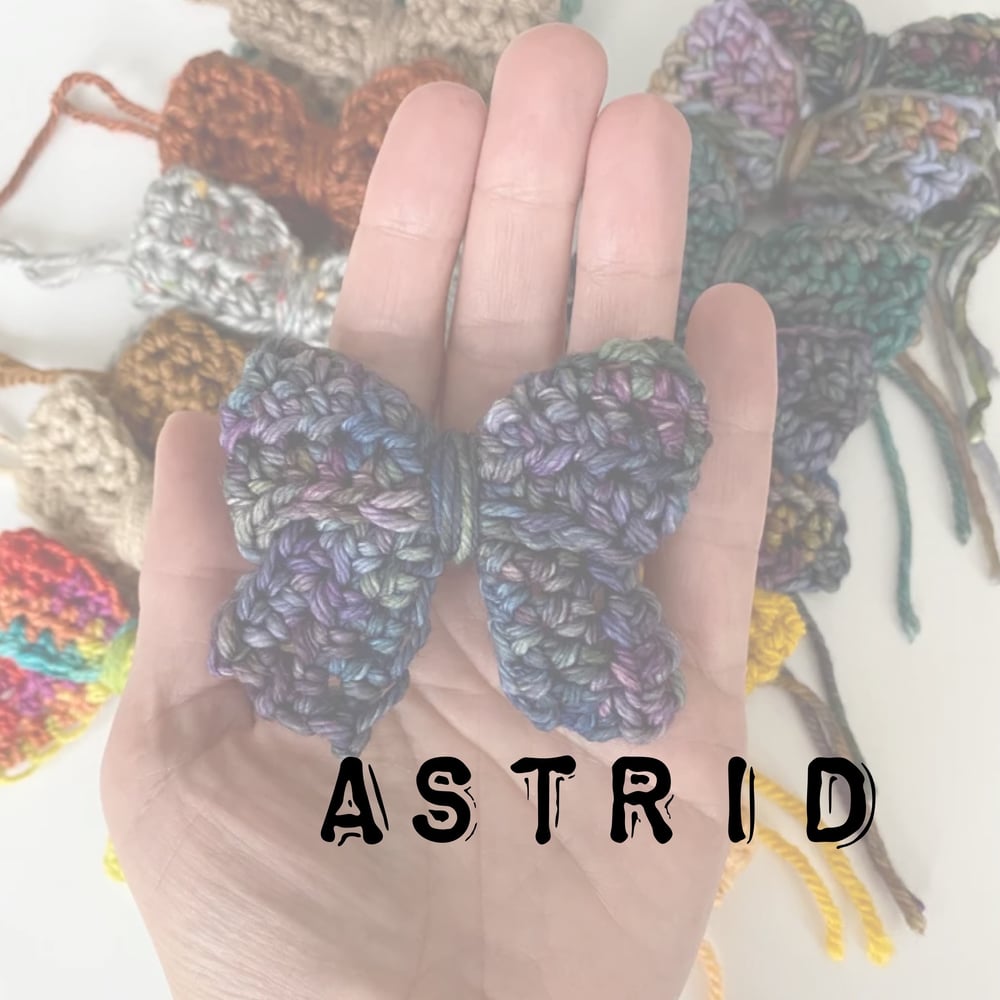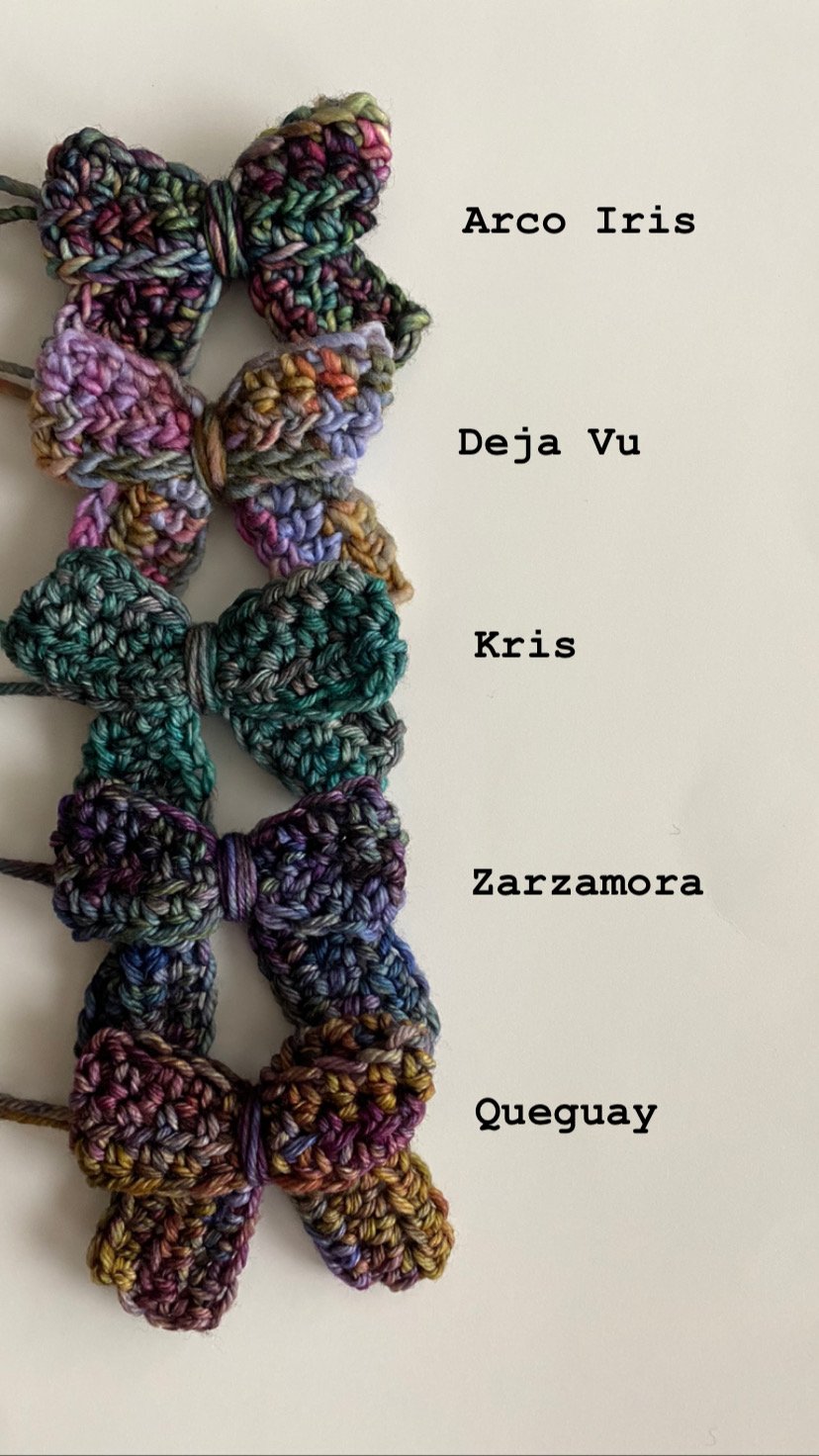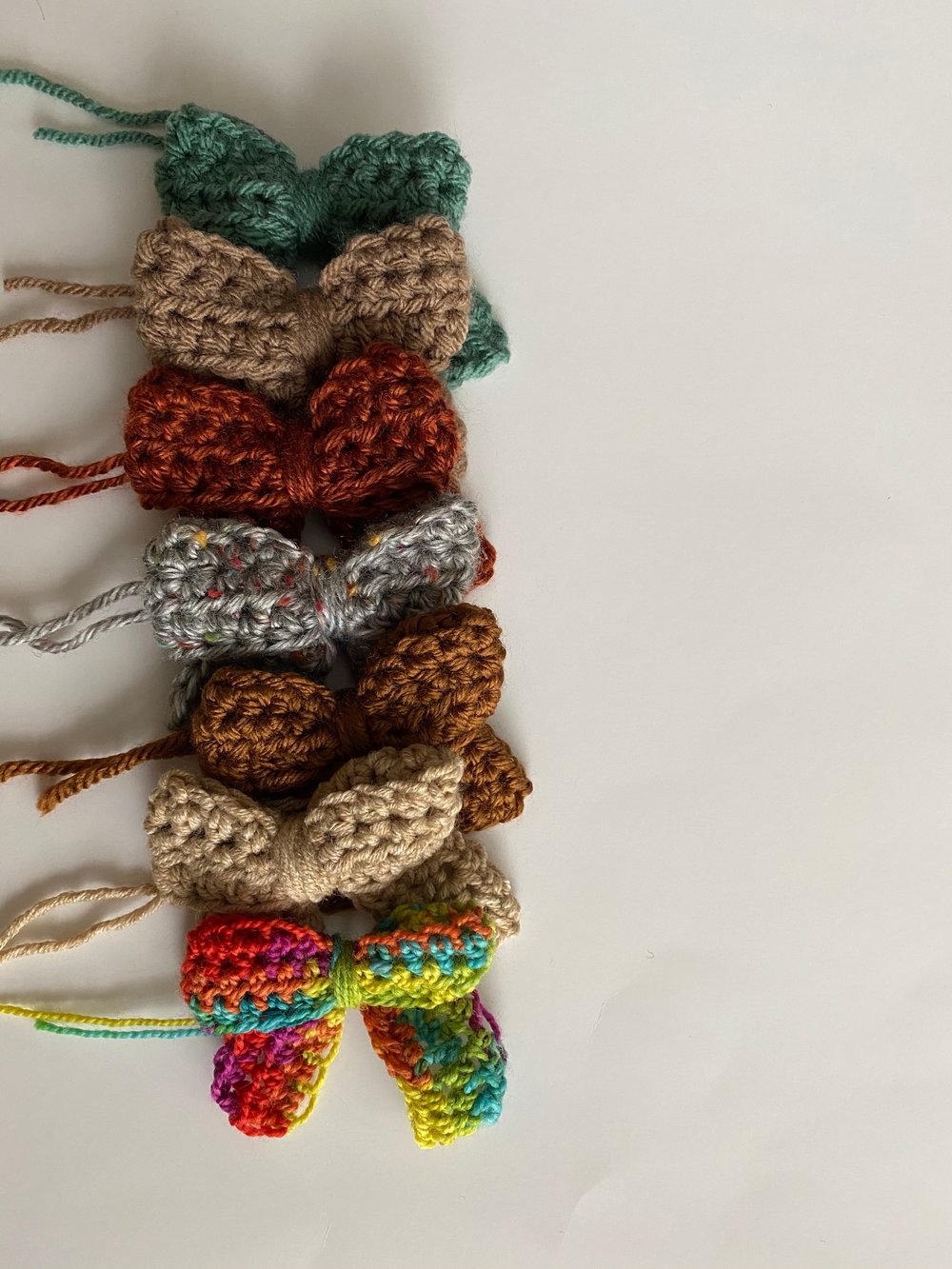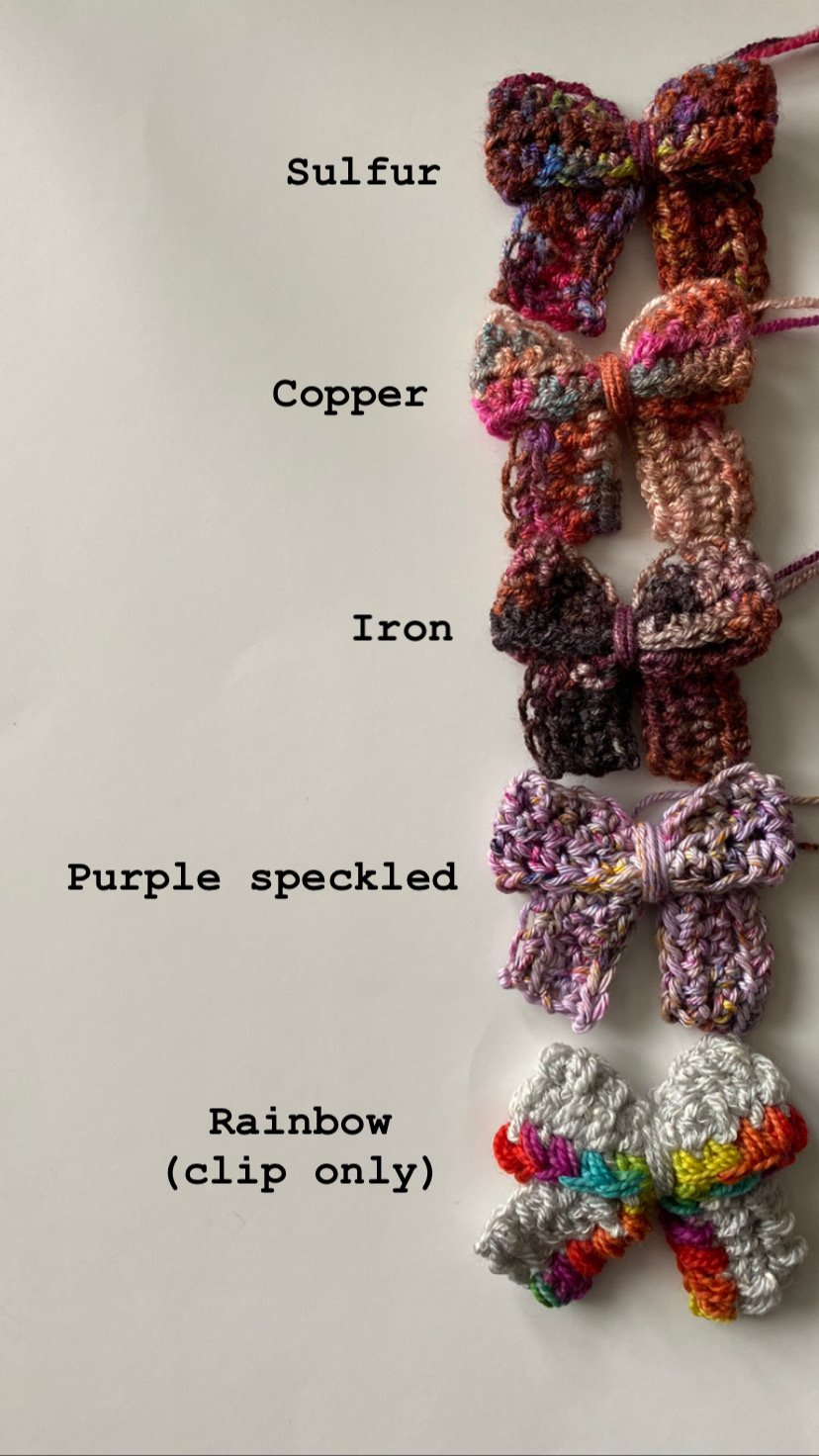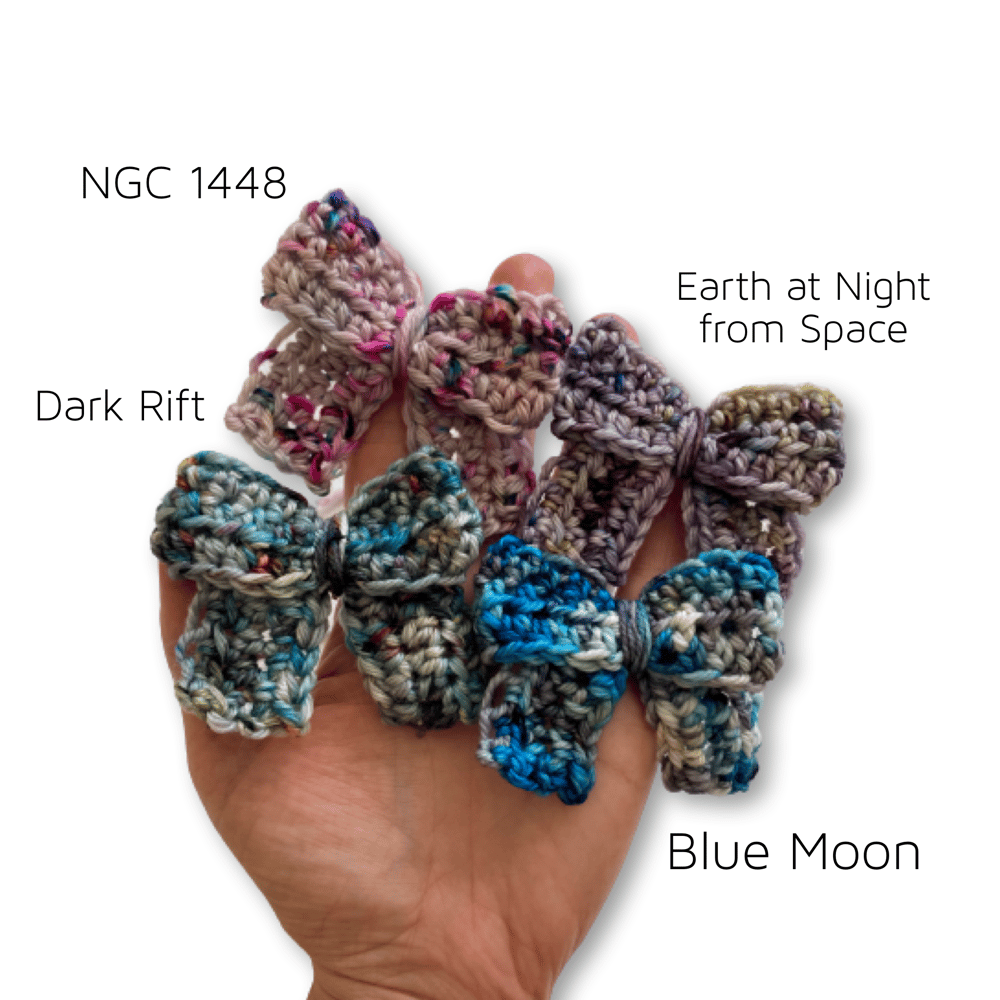 Astrid bows are named for my best friends daughter, Astrid Jean.
Crochet bows with a hand tied look - available on alligator clip or nylon headband (choice of 5 colors - white, beige, tan, brown, black). Please indicate desired finish in notes at checkout.
Custom Astrid bow limited to stock on hand - message me here or on Instagram @gaycrochetco to confirm colors.